Chimney Repairs Leicester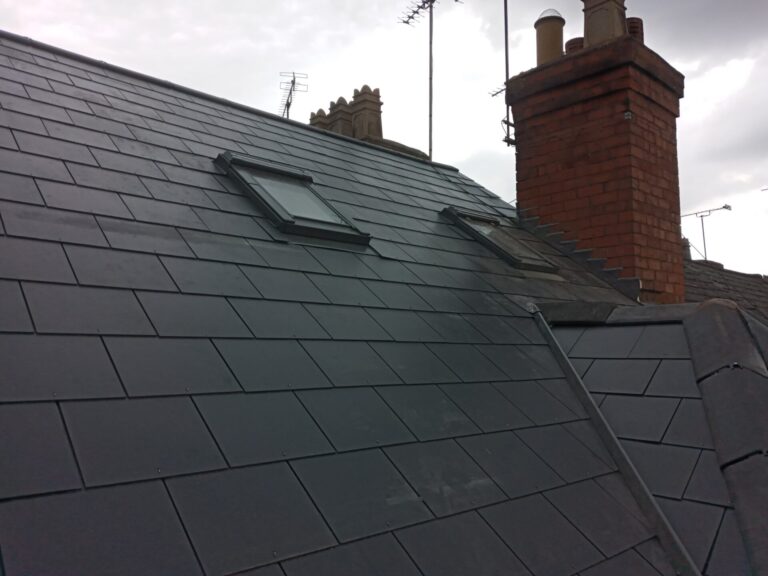 Chimney Repairs Leicester
At Leicester roofing services, we understand how important it is to ensure your chimney stack is kept in top condition. Because the chimney is positioned at the highest point of your property, it often takes the brunt of weathering and wears over time. Chimney repairs are essential to maintain the structure of your roof and prevent any seepage or further damage from occurring.
Some of our chimney repairs and maintenance services include but are not limited to:
Lead flashing
Rebuilding chimney stacks and re-capping pots.
Flaunching
Chimney repointing
Chimney removal
Chimney rebuilds
Chimney stack repairs
Chimney Stack
One of the most common ways your chimney stack can deteriorate is when the mortar between the bricks starts to deteriorate over time and then begins to crumble and fall away. When this happens, it not only looks unsightly but can also seriously weaken the structural integrity of your chimney stack. This requires immediate attention to ensure the safety of your property and the surrounding areas.
Repointing a chimney
When repointing a chimney, we begin with a full chimney inspection to asses the required repairs. We will remove the damaged mortar that has worn away and is crumbling between the bricks. We will then replace this with new mortar and repoint the chimney to help prevent any further weathering and deterioration.
Lead Flashing
Lead flashing is a common feature of any Chimney, as it helps to cover the gaps between the Chimney stack and roof tiles to ensure no water can enter through. If left unattended, this lead can become brittle or corrode over time, meaning that it must be replaced to maintain your chimney's safety. Lead flashing is durable, long-lasting, and vital to any chimney stack. Leadwork is a vital component to any chimney.
Flaunching
Chimney Flaunching is the strong mortar that holds your chimney pots in place. This provides a formidable waterproof barrier that protects the inside and outside of your chimney stack. It also aids and keeps your home dry. When damage occurs due to failed flaunching, it is usually best to replace it with grit and cement or a lime-based mortar. Always seek professional advice from a local roofing contractor.
Chimney Stack Removal
If you consider removing the chimney stack above the roofline from your property, we can provide this service for you. Building regulations are not required if you wish the chimney stack removed above the roofline. However, if you are considering removing the chimney stack throughout the house, this will need the appropriate building regulations application from your local council. Building regulations cover all aspects of the construction project. They are there in place for the primary purpose of protecting the health and safety of the people living inside the property. If you want more information on building regulations in Leicester, visit your local council's website. 
Leicester City Council Building control and regulations:
https://www.leicester.gov.uk/planning-and-building/building-control-and-regulations/apply-for-building-regulations-approval/
At Leicester Roofing Services, we understand that chimney maintenance is imperative to keeping your home safe and secure. We have extensive experience with Chimney repairs and maintenance and use only high-grade materials on all our jobs. Our team is available for emergency callouts, so if you have an issue with your chimney, please don't hesitate to contact us. Our team at Leicester roofing takes excellent care to ensure the job is done correctly and to the highest standard. We always use high-quality materials that are guaranteed to last for years.
On arrival at your property, our experienced roofers will assess your individual needs and provide an effective solution at a competitive price.
Contact us today for more information about Chimney Repairs.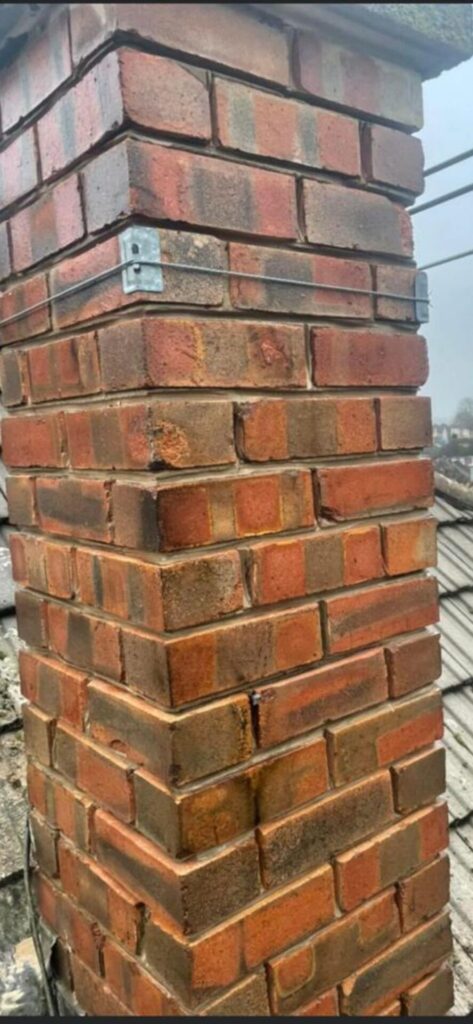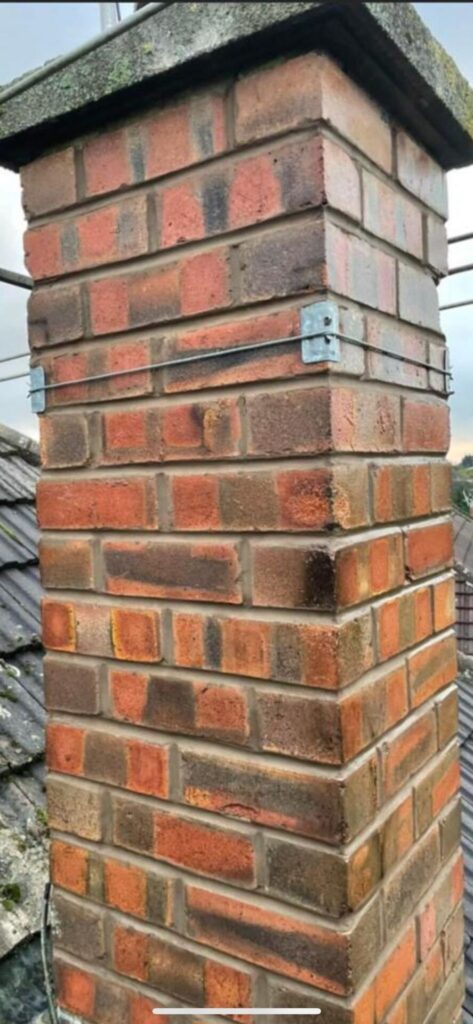 An amazing service. Mac took great care of my roof. I was concerned as a few loose tiles had fallen off after a heavy storm. He made sure they were replaced and the roof was secured. He carried out the repair to my ridge tiles perfectly. Highly recommended!
As a property developer, finding decent contractors is difficult. I've used Mac a few times for new roofing projects and repairs, and would not go anywhere else. A true professional that takes great pride in his work.
We cover all of Leicester and the surrounding areas. If you found our site by searching for 'roofing near me' or 'chimney repair near me' then we almost certainly will cover your area too. 
Whatever your requirements are, please do get in touch anytime and we will deal promptly with your needs.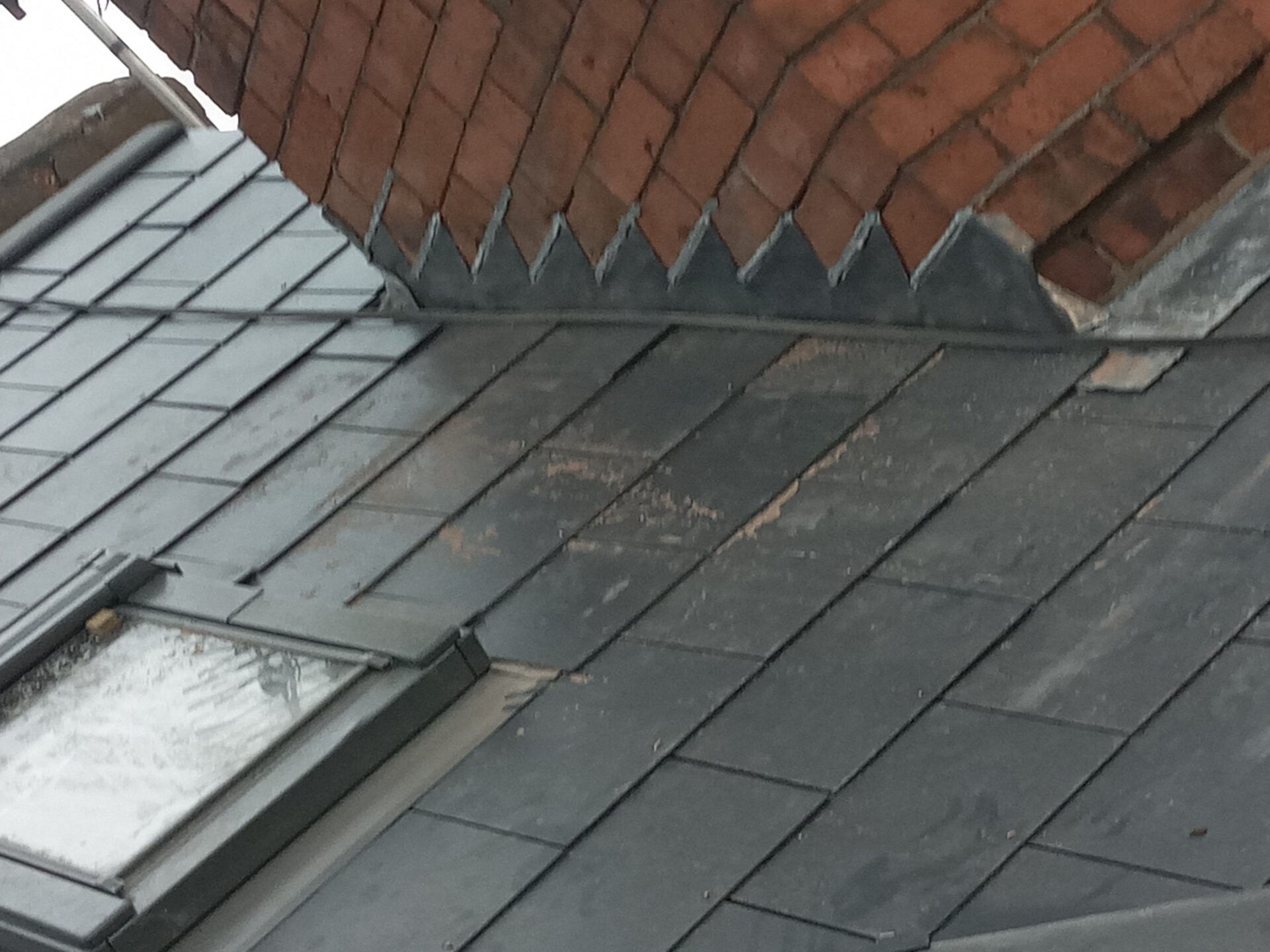 Our other roofing services
Roof Repairs
From slipped tiles, to rafter replacements we take care of it all. Find out more about our roof replacement services.
Other ROOFING SERVICES
Leadwork
Roof Inspections
Roof Surveys
We cater for all roof services.