Roof Inspections and Surveys Leicester
Other ROOFING SERVICES
Leadwork
Roof Inspections
Roof Surveys
We cater for all roof services.
Roof inspections and roof surveys are crucial components of maintaining the integrity and safety of a home or building. Regular inspections help identify potential issues with the roofing system, such as missing or damaged roof tiles, leaks, or structural problems. By identifying these issues early on, homeowners and building managers can take steps to prevent more severe damage, such as water infiltration or even collapse.

 

Additionally, roof surveys are an excellent way to obtain an estimate for any necessary repairs or replacements. Professional roofers will complete the roof inspection to search for possible problem areas and any signs of wear and tear. Additionally, they will measure the roofing components and evaluate their general state. The cost of necessary repairs or replacements can then be accurately estimated using the information provided.

 

Conducting a thorough roof inspection is essential for identifying potential problems with the roof and ensuring the safety of your property. Thus, it is crucial to note that a qualified professional roofing contractor should always carry out these inspections. A qualified professional has the knowledge, experience, and tools necessary to properly assess the condition of the roof and identify any issues that may be present.

 

During a roof inspection, roofers will visually inspect the entire roof, paying close attention to areas prone to wear and tear, such as valleys, flashing, and penetrations. They will also look for any signs of leaks, damage, and other issues such as Fascias, soffits and the guttering that may affect the roof's integrity.

 

A roof inspection is a more detailed examination of the roof, typically assessing the condition of the roofing materials and evaluating the roof's overall structural integrity. A qualified professional will take detailed notes, which they will use to create an accurate estimate for any repairs or replacements that the property owner may need.

Once the roof inspection is complete, the roofing contractor will provide a written report outlining any identified issues and offer advice on fixing them. The roofer can also use this report to create a maintenance plan, which will help ensure that the roof is kept in reasonable condition over time.

 

It is important to note that a qualified professional should be skilled and experienced in roof inspections. We are experienced and knowledgeable about all roofing systems at Leicester Roofing Services. Each roof is unique and may require other roofing materials and designs that need further inspection and repair techniques.

 

Flat roofs are a popular roofing choice for commercial and industrial buildings, requiring regular roof inspections to ensure longevity. Flat roofs do not have the same natural drainage system, which can make them more prone to water damage. If water is allowed to pool on a flat roof, it can seep into the building and cause extensive damage to the structure and its contents. That's why hiring a professional roof inspection is recommended. A qualified professional, trained and experienced in inspecting flat roofs, will be able to identify potential issues, such as leaks or areas where water could seep in. They will also be able to assess the overall condition of the roofing materials and identify any signs of wear and tear.

 

When buying or selling your property, it is crucial to have a roof survey or inspection performed before finalising the transaction. Doing this will help you determine the roof's condition, whether replacement is needed, and at what cost, and may also assist in negotiating a more favourable price for the property.

 

Roof inspections are an essential aspect of homeownership that you should pay attention to. Regular inspections by a qualified professional are necessary to ensure the safety of your home. We recommend that homeowners have a roof inspection performed yearly if they live in an area with severe weather conditions. Always remember it's a good idea to contact a professional for advice.

 

At our company, we pride ourselves on providing top-quality roof inspection services. Our team of qualified professionals are highly trained and experienced in identifying potential issues and recommending solutions to keep your roof in top condition. We understand how crucial it is to keep your home or building safe. Thus, we offer regular roof inspection services to ensure your roof is in good condition. Please get in touch to Schedule a roof inspection with us today.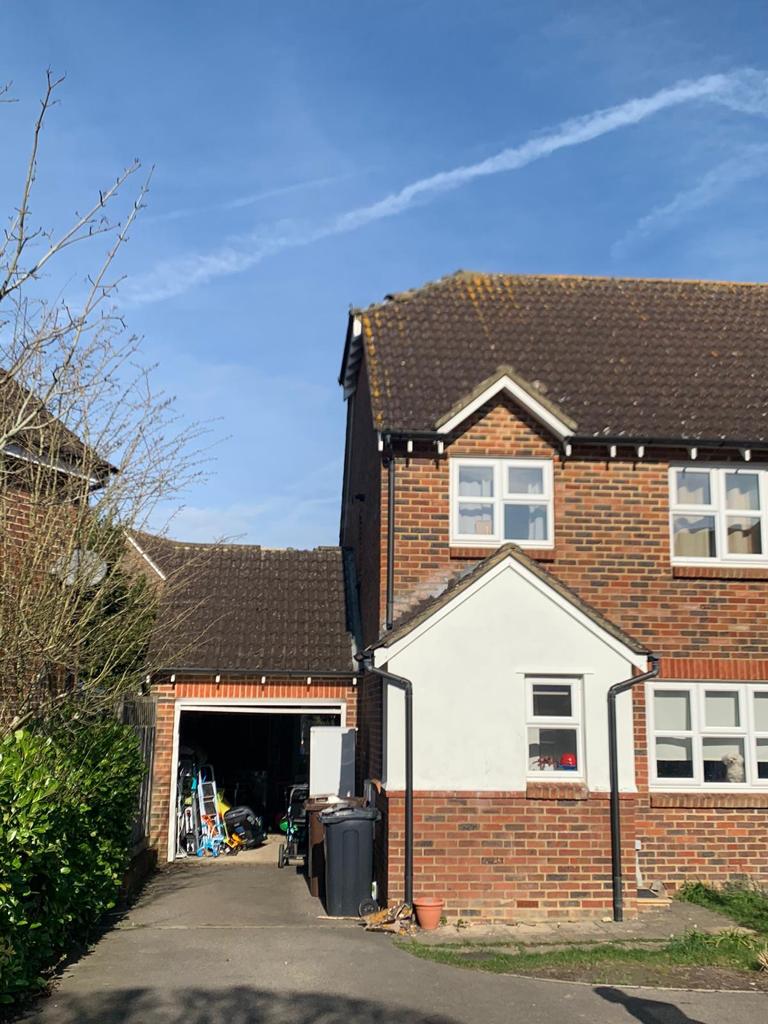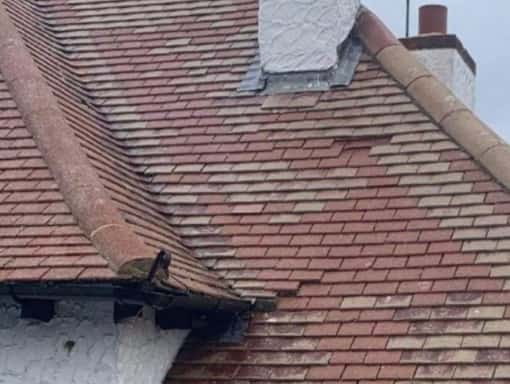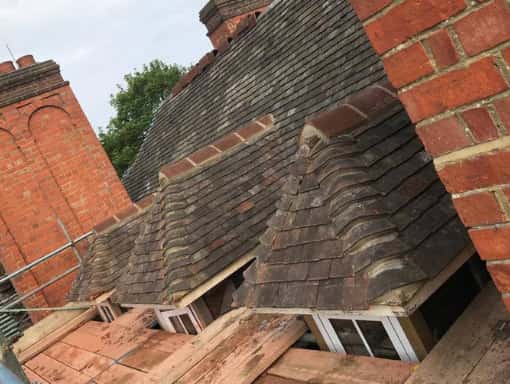 Roof Surveys | Inspections
Our company provides roof inspection and survey services to assist in identifying and addressing any issues with your roof before they escalate. A roof inspection can help to detect minor problems early on, avoiding more costly repairs in the future. Our expert roofers will thoroughly examine your roof, providing you with a comprehensive report on any issues or potential concerns.
Roof inspections when buying a house
When purchasing a house, it is essential to have a roof inspection completed before finalizing the purchase. Doing this will enable you to identify any issues with the roof that may require repairs before you move in. Additionally, a roof inspection provides an opportunity to negotiate the property's price and offset the inspection cost.
Roof inspections when selling a house
As a seller, it's advisable to conduct a roof inspection before listing your property for sale. Doing this will allow you to identify and address any issues with the roof, ensuring it is in the best condition before putting it on the market. The cost of the inspection is relatively small. It can save you from lowering your asking price or losing a sale. Furthermore, a roof inspection offers peace of mind knowing that your property is in good condition.

 

We provide comprehensive roof inspections and surveys to give you a complete understanding of the condition of your roof. At Leicester Roofing Services, our team of qualified professionals will thoroughly examine your roof, identifying any current or potential issues, and provide you with a detailed report of their findings. With regular inspections and surveys, you can stay ahead of any potential problems and ensure the safety and longevity of your roof. Contact us today to schedule your roof inspection or survey and ensure the integrity of your property.
An amazing service. Mac took great care of my roof. I was concerned as a few loose tiles had fallen off after a heavy storm. He made sure they were replaced and the roof was secured. He carried out the repair to my ridge tiles perfectly. Highly recommended!
As a property developer, finding decent contractors is difficult. I've used Mac a few times for new roofing projects and repairs, and would not go anywhere else. A true professional that takes great pride in his work.
We cover all of Leicester. If you found our site by searching for 'roofers near me' or 'roof repair near me' then we almost certainly will cover your area too.
Whatever your requirements are, please get in touch anytime, and we will deal promptly with your needs.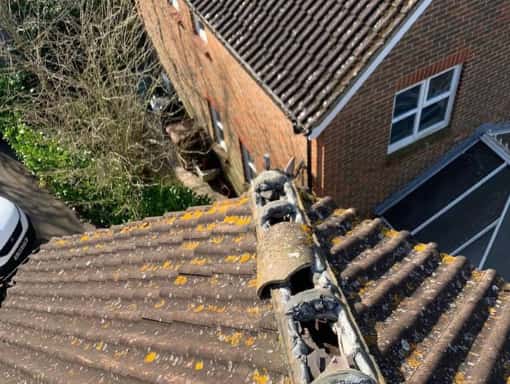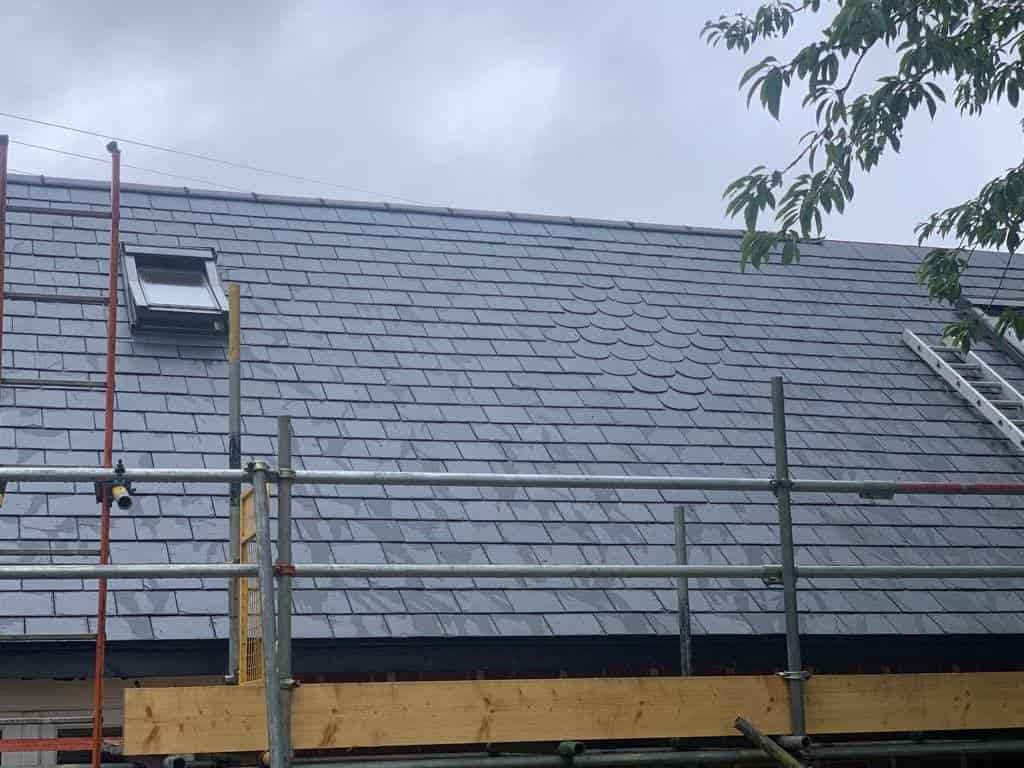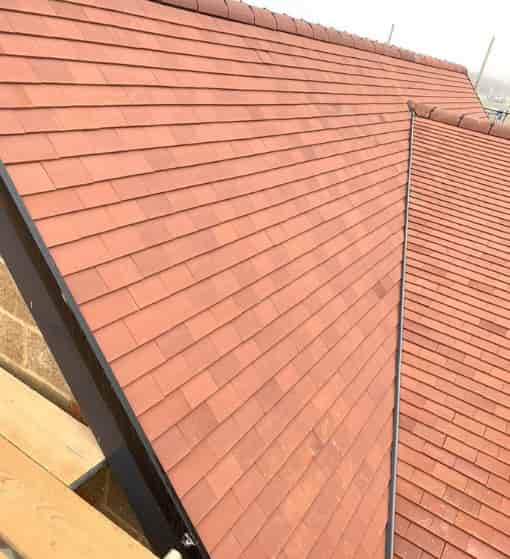 Our other roofing services
New | Roof Replacement
All roofing installations undertaken by a local professional contractor. We cater for all types of roofs. Check out more information here.
Roof Repairs
From slipped tiles, to rafter replacements we take care of it all. Find out more about our roof replacement services.