New | Roof Replacement
All roofing installations undertaken by a local professional contractor. We cater for all types of roofs. Check out more information here.
When it comes to your home or business, the decision to install a new roof replacement should be carefully considered. New roofing is a significant investment that will protect your property for years to come and add value to it. That's why our experts at Leicester Roofing Services are available to assist you in making the best choice for your property.
It is essential to study all your options before deciding. The roofing material you choose for your property is one of the most critical aspects homeowners shall consider when replacing a roof. There are several roofing materials available, and each has benefits and drawbacks. The typical roofing material that is widely used on domestic properties is a slate roof. It is a natural material that can withstand fire and water. It has an average lifespan of up to 100 years and is renowned for its toughness and endurance.
We have provided quality roofing services at Leicester Roofing Services for many years. We have the knowledge and experience to ensure your new roof installation is achieved using our skilled roofers' high-quality materials and craftsmanship. We aim to do this correctly and efficiently. We offer a free consultation and estimate to help you make the best roofing decision for your home. Our professional roofing contractors are skilled in all roofs, including:
Pitched roofs,
Felt roofs,
Hip roofs,
Gable roofs,
Three-layer
Flat roofs,
Slate roof,
We can install any required domestic or commercial roof replacement. Following your preferences, we can install your roof covering, including felt, asphalt roof, conventional tiles, Tiles, and Slate Tiles.
Choosing a new roof can be daunting, so we aim to make the process as seamless as possible. We will guide you through every step, from selecting suitable materials to providing a detailed estimate and scheduling the installation. We take pride in providing clients with the highest service and quality craft. All our work is backed by years of roofing expertise and professionalism for your peace of mind.
So, if you're considering a roof replacement, don't hesitate to contact us. We're here to help you make the best decision for your home and ensure that your new roof installation will protect your property for years to come. You can rely on our knowledge and professionalism to guide you through the process and ensure a successful outcome for all our clients.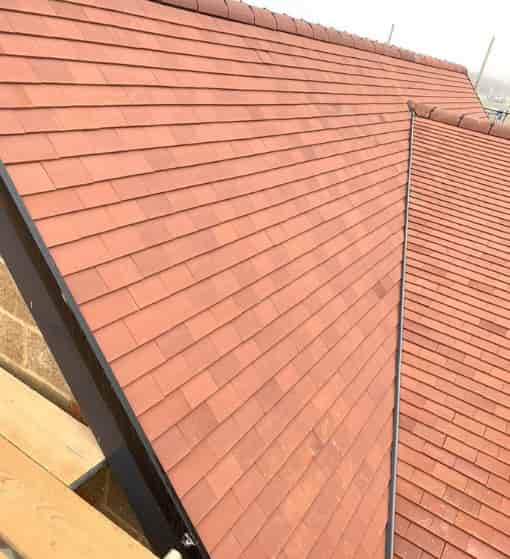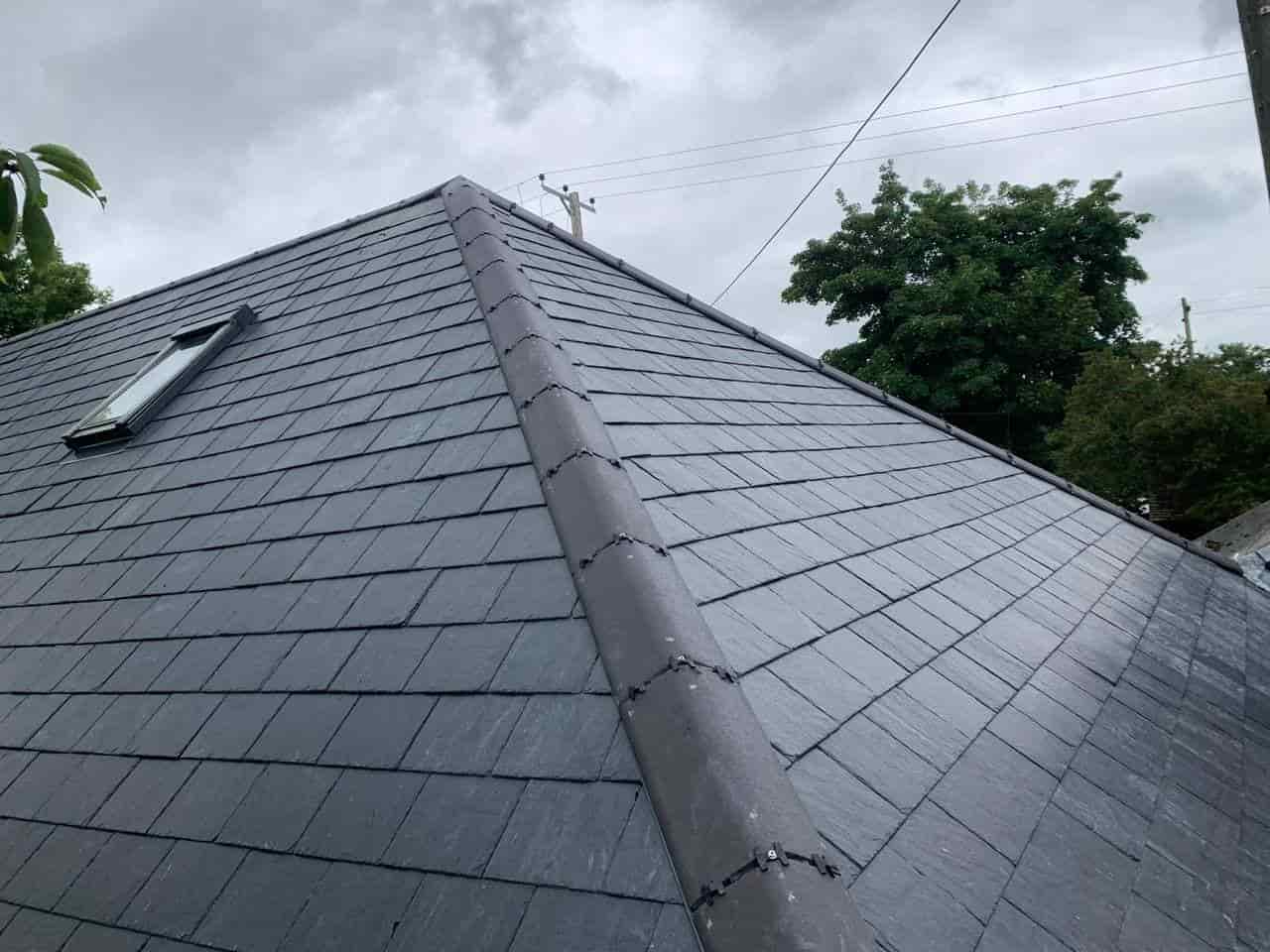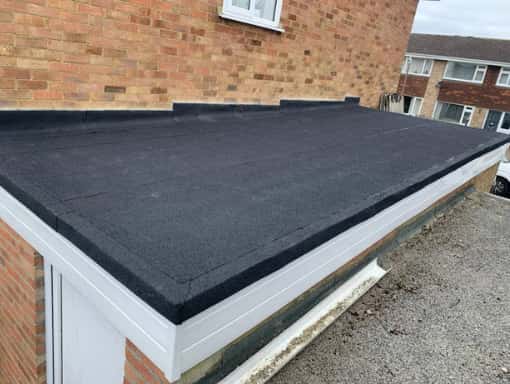 New Pitched Roofs
Pitched roofing is a widely used and popular roofing option, and for a good reason. It is typically installed on a property when the roof's slope is greater than 10 degrees and is known for its durability and longevity. We have the ability and equipment to handle all types of pitched roofing, including tile and slate, and we can help you choose the perfect option for your property.
What are the benefits of pitched roofing?
When protecting your home, a pitched roof is a great option. Not only does it offer a timeless and classic look, but it also comes with many benefits that make it a top choice for many homeowners. Here are some of the benefits of pitched roofing:
 Durability. Pitched roofs are built to last. Proper maintenance and care can last many years, providing your home with long-lasting protection.
 Energy-efficient. Pitched roofs are designed to be energy-efficient, which means they can help keep your house cool during summer and warm in the winter. This roof can help lower your energy bills and make your home more comfortable year-round.
 Weather resistance. Pitched roofs are made to withstand heavy rain, snow, and strong winds, making them an excellent option for homeowners in challenging weather conditions.
What are the costs of installing pitched roofing?
Pitched roof installation cost varies based on size and the materials chosen. Contact us for a free, no-obligation quote to get an accurate estimate for your pitched roofing project.
We understand the importance of a quality pitched roof and our priority is to provide our customers with the best service and products. Contact us today and schedule a consultation and let us help you choose the perfect pitched roofing option for your property.
New Felt roofing in Leicester
If you need a new roof and are looking for an affordable and efficient option, a three-layer felt roof might be the perfect roofing option for you. Felt roofing is known for its durability, waterproof, and windproof properties, making it a popular choice among homeowners in Leicester. It is also simple to install and inexpensive.
What are the benefits of felt roofing?
Felt roofing is a cost-effective and efficient option for homeowners looking to install a new flat roof. One of the main benefits of felt roofing is its affordability. It is a cost-effective option compared to other types of flat roofing, making it a popular choice among homeowners.
Another great benefit of felt roofing is its ability to keep your home warm in the winter and cool in the summer. The insulation properties of felt roofing help to regulate the temperature inside your home, making it more comfortable year-round. Additionally, felt roofing is completely waterproof and windproof, which means that it will protect your home from any water damage and strong winds.
Contact us today if you are considering a flat roofing system for your home. Our team of experts can provide you with a free consultation and estimate to ensure you make the best decision for your home.
What are the costs of installing felt roofing?
The size of your roof and the felt roofing material selected affect the installation price. Contact us, and a staff member would be pleased to discuss your options and give you a free, no-obligation quote. We can assess your property and provide a detailed cost estimate, considering all the factors affecting the price.
Slate roofing Leicester
Slate roofing is formed from metamorphic rocks. The mineral composition of slate can allow the slate tile to come in various colours, an excellent option for homeowners due to its many benefits. It is also known for its long lifespan, often up to 100 years. The natural colour variations in the slate tiles, and their durability, make it a unique and elegant option for any property.
What are the benefits of slate roofing?
If properly maintained, slate roofing is solid and can last many years. It can also keep your home warm in the winter while cool in the summer, thanks to its exceptionally effective roofing system. This type roof is a fantastic option for any property because it is windproof and waterproof, and highly robust.
Slate roofing is a beautiful alternative that can increase the value of your home. For additional details, speak with our staff if you are thinking about installing a roof replacement on your property. We would be pleased to review your options with you and give you a cost-free, no-risk quote.
How long does it take for replacing a roof?
The size and complexity of your roof will determine how long it takes to install a slate roof. For example, a smaller and simpler roof will take less time to install than a larger and more complex one. However, on average, it usually takes between a few days to a few weeks for a new roof installation.
An amazing service. Mac took great care of my roof. I was concerned as a few loose tiles had fallen off after a heavy storm. He made sure they were replaced and the roof was secured. He carried out the repair to my ridge tiles perfectly. Highly recommended!
As a property developer, finding decent contractors is difficult. I've used Mac a few times for new roofing projects and repairs, and would not go anywhere else. A true professional that takes great pride in his work.
We cover all of Leicester and the surrounding areas. If you found our site by searching for 'roofing near me' or 'roof repair near me' then we almost certainly will cover your area too.
Whatever your requirements are, please do get in touch anytime and we will deal promptly with your needs.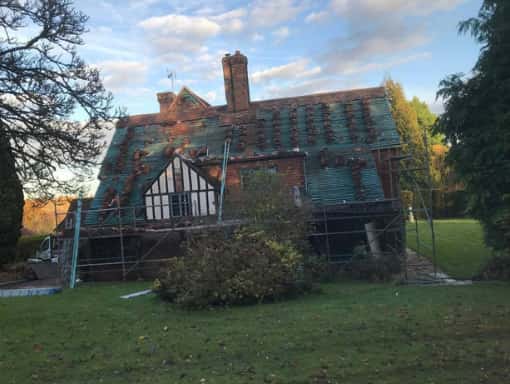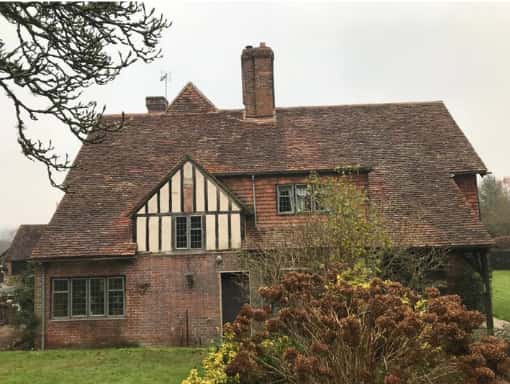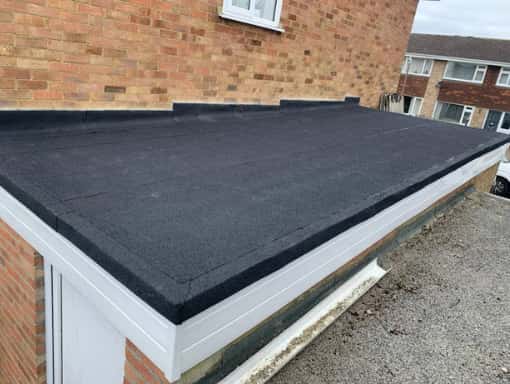 Our other roofing services
Roof Repairs
From slipped tiles, to rafter replacements we take care of it all. Find out more about our roof replacement services.
Other ROOFING SERVICES
Leadwork
Roof Inspections
Roof Surveys
We cater for all roof services.