Fascias, Soffits and Guttering Leicester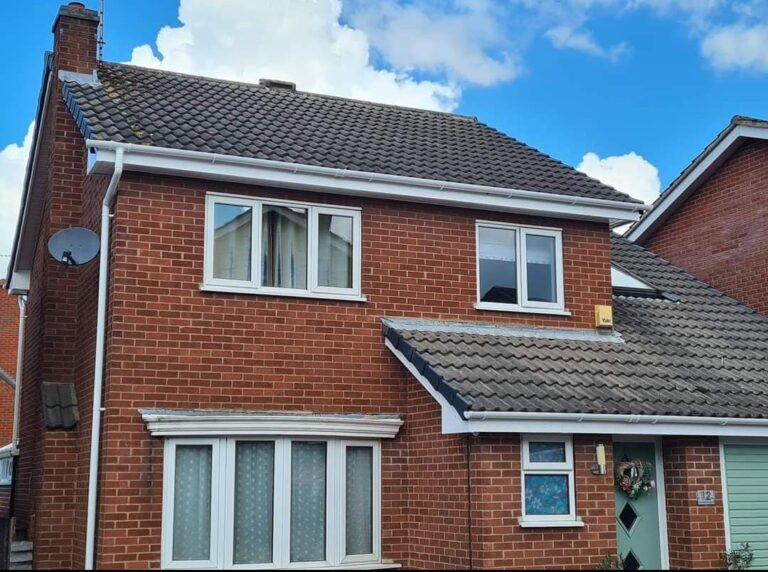 Fascias, Soffits and Guttering by Leicester Roofing Services
Maintaining your home's roof base and the guttering system is very important. Homeowners must keep their gutter, soffits, and fascia boards in good condition to protect the roof line and help prevent roof damage. This system aims to prevent water damage and other weather-related issues from harming your roof and home's structure.
As a Fascia, Soffits, and Guttering contractor, Leicester Roofing Services understands these components' importance and provides the best quality services to our clients. Our skilled professionals have years of experience in the industry. Our team is equipped with the latest tools and technology to handle any fascia, soffit, or guttering project. We only use high-quality materials to ensure that the installations are aesthetically pleasing, durable, and long-lasting.
We pride ourselves on providing a comprehensive service that covers every aspect of fascia, soffit, and guttering installations. We provide different services, from repairs and replacements to installing new systems. Our skilled team at Leicester Roofing Services will work with you to understand your needs and requirements and tailor a solution that best fits your budget and schedule.
Our commitment to quality service and customer satisfaction sets us apart from others. We strive to provide customised solutions that cater to the specific needs of our clients. Our team is friendly, courteous, and always prepared to go above and beyond. We use only the best materials and follow industry best practices to ensure that the installations are safe, secure, and long-lasting. This is also a standard procedure for Chimney repairs and maintenance services
Fascia Board
 Fascia boards run along the roof's edge and gutter line and are fixed to the roof's trusses. They support the bottom row of tiles and the guttering. 
They are made of uPVC, and PVCu, plastic, fibre cement, vinyl, wood, or aluminium which are sturdy, robust materials. Its primary function is to support the guttering system and to prevent water and other elements from getting between the roof tiles. We will also fit a Box end to the ends of the Facia board to protect the outer edges and give the line an excellent finish. These come in different designs to suit your taste. Maintaining the structural integrity of the roof and the house requires Regular maintenance and inspection, which is essential for the plastic fascia board to remain in good shape and offer the necessary home and roof structure protection. 
 Soffits
Soffits run along the underside of the fascia board and are often visible from the ground. They are equipped with soffit vents and play a crucial role in providing ventilation to the roof space, which helps to keep the attic and roof structure dry and free from mould and mildew. In addition to providing ventilation, soffits protect the roof and home structure by preventing water and other elements from entering the attic or roof space. Regular inspection and maintenance of soffits are essential to ensure that they continue to perform their function effectively and that the roof and home structure remain protected.
 Guttering
Guttering is a system of pipes and channels that collect and direct rainwater from the roof to the ground. The purpose of guttering is to prevent water from flowing down the exterior walls of a home, which can cause damage to the foundation, walls, and landscape. The choice of guttering material and style will depend on the local climate, budget, and personal preference. Regular cleaning of soffits and guttering and maintenance is essential to ensure that they continues to function effectively, and that water is properly directed away from the home. Guttering protects the roof and home structure by preventing water damage and other weather-related elements. A properly functioning guttering system will keep the ceiling, walls, and foundation of a home dry inside, helping to extend the life of these essential components. Failure to regularly inspect your guttering can lead to costly repairs and the potential need for significant renovations. There are many types of guttering to choose from, such as Ogee guttering, Flopast guttering, Hedgehog guttering, and square guttering. And these also come in different colours to suit your specific style. 
Gutter Repair
Guttering repairs are an essential part of keeping a home safe and functioning. Gutter repairs include repairing broken sections, patching holes, and replacing rusty or damaged components. Depending on the type of guttering system installed in your home, different types of repair materials and techniques may be used to ensure its integrity and longevity. Guttering systems come in many shapes, sizes, styles, and materials- all requiring specific maintenance for optimal performance. It is, therefore, essential to have professionals assess the damage before any repairs begin, as incorrect methods could lead to further damage later on.
At Leicester Roofing Services, we offer professional gutter repair to both domestic and commercial customers. We are able to identify the best solution for your needs by inspecting the existing system and assessing any issues requiring attention. This could result in a gutter repair or a complete guttering replacement system depending on the severity of the damage.
 

Maintenance and Upgrades for Fascia, Soffits, and Guttering
Maintaining and cleaning fascia, soffits, and guttering is crucial to keep them functioning effectively and guarding the roof and house structure. We recommend you inspect them regularly and clean them of any debris, such as leaves and twigs, that may clog the guttering system. In addition, it's essential to repair any cracks, holes, or other signs of damage as soon as they are discovered. Regular cleaning and maintenance will help extend the fascia, soffits, and guttering life and prevent costly repairs.
Several options are available for those looking to upgrade their fascia, soffits, and guttering for better protection and appearance. For example, upgrading to aluminum guttering or uPVC components will provide a more durable and weather-resistant solution. Some homeowners also choose to upgrade their guttering to a larger size to increase their capacity for handling water. These components also come in various styles and colours to accommodate your style. Ultimately, the choice of an upgrade will depend on the needs and tastes of the homeowner. It is essential to work with a professional to ensure that the upgrade is installed correctly and will provide the desired results.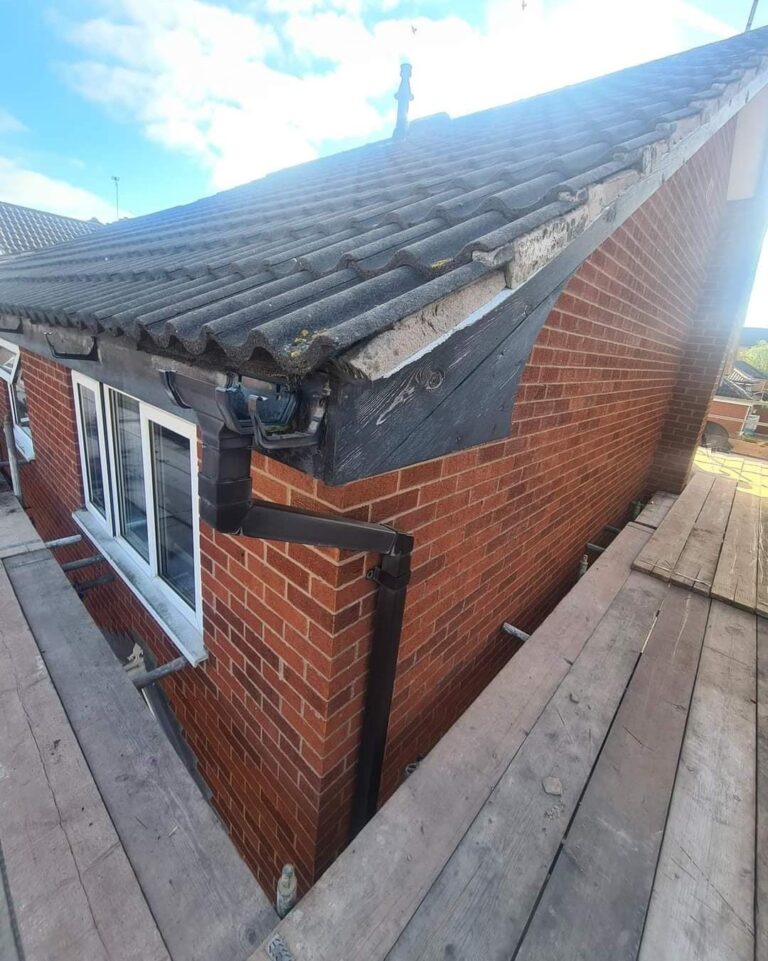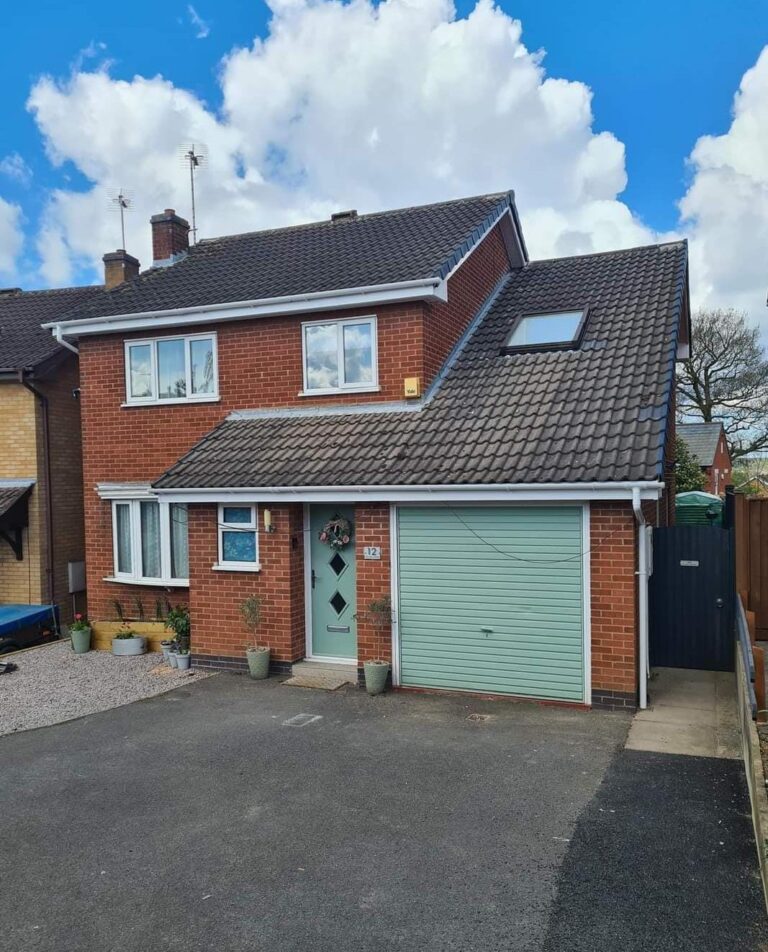 What is the purpose of a Fascia Board?
A Fascia Boards' primary purpose is to protect your home from interior and external water-related damage. It also provides a pleasing aesthetic touch to the exterior of a home. Fascia boards are long, narrow panels installed just below the roofline, providing a decorative covering for the exposed rafters or trusses of the roof. Fascia boards can be made from wood, aluminum, plastic, vinyl, or composite materials. Installing Fascia Boards is an integral part of any exterior home maintenance project. It provides additional protection from the elements and adds a great deal of aesthetic appeal to your home.
What are the different types of Fascia Boards?
Fascia boards come in a various sizes, materials, and styles. PVC fascia boards are the most common type due to their affordability, durability, and low maintenance requirements. Wood fascia boards are also less popular because they require more upkeep than PVC boards. Aluminum and steel fascia is used for more modern homes or businesses but is more expensive than PVC or wood fascia boards. Unplasticized vinyl Fascia Boards.
Can you put Fascia over existing wood?
Yes, you can put fascia boards over existing wood. Fascia boards are usually made from PVC, composite, or aluminum and can be installed directly onto existing wooden posts to finish the ends of rafter tails for a cleaner look. When installing over wood, it's important to use fixings that are long enough to penetrate the entire thickness of the board and the underlying wood. Make sure the timber is in good condition and not rotten. If it is, it should be cut out and replaced. The uPVC cladding will add protection to the original fascias.
Do you install Fascia or Soffit first?
When installing Fascia boards, it is essential to understand the order to take when putting up Fascia and Soffit. Generally speaking, you should install Fascia boards first. Doing this provides a stable base for the soffit boards to be attached. Installing Fascia first also ensures that all gaps between Fascia and Soffit are kept to a minimum, which helps keep the roofline looking neat and uniform. Fascia boards should be cut to size on site or pre-cut before installation, ensuring all corners meet perfectly. Once Fascia is up, you can start installing the Soffit boards – usually starting from one end of the house and working your way across the gutter line.
What is the life expectancy of a fascia and soffit board?
Soffits and Fascias are essential components of any exterior home design, playing a vital role in protecting the structure from water damage and other elements. The life expectancy of Fascia and Soffit boards depends on several factors, such as the chosen material used, climate conditions, and installation quality. Generally speaking, Fascia and Soffit boards made with high-grade materials can last up to 50 years in the right conditions. Fascia and Soffit boards made with vinyl or wood composite materials can last up to 25-30 years. It is essential to maintain Fascia and Soffit boards by performing inspections regularly and making repairs if necessary. With proper care, Fascia and Soffit panels can provide lasting protection to the exterior structure of a home.
What is the purpose of a Soffit?
Like many components of a house, a soffit is vital in protecting the structure from weather and other damage. Soffits are typically made of wood or aluminum and cover the underside of eaves, which can be exposed to water damage if left unprotected. Soffits help keep rain and snow from accumulating in these areas and provide additional insulation. Soffits can also help improve the overall aesthetics of a home, providing a tidy appearance. Soffits should be regularly inspected for wear and tear, as they are subjected to the elements daily. If you notice any signs of damage, ensure you get them repaired or replaced as soon as possible. It is essential to protect your property.
What are the common problems with Soffits and Fascias?
The most common problems with soffits and Fascia are water damage from rain or snow and damage from pests such as birds, squirrels, and rodents. Soffits can be breached due to a lack of maintenance or because they have been installed improperly. On the other hand, Fascia can rot due to deterioration caused by humidity and moisture. Soffits and Fascia can also become warped or cracked due to exposure to harsh temperatures, leading to further damage. Additionally, improper installation of either soffits or Fascia can lead to inadequate ventilation and air circulation in the attic, which can cause condensation problems. It is vital to inspect your home regularly.
What are the most common problems with Guttering?
The most common problems with gutters occur when they become clogged with debris, such as leaves and twigs. When the water cannot drain through the channel, it can overflow, damaging your property and potential foundation issues. Clean the guttering to avoid these problems regularly. It's also essential to ensure that the downpipes are working correctly and that the guttering is free of cracks or holes. If you find any issues, it's best to call a professional Gutter Maintenance company to help with repairs. Gutter maintenance can effectively protect your home and ensure your roof stays in good condition for years to come.
What are the different gutter styles?
There are three main styles of guttering available: K-style, Half-round, and Box Gutter.
K-Style guttering has a flat back and curved front that resembles the letter "K"; this style is usually made from aluminum or vinyl materials and is the most common type used throughout the United States. It can come in different sizes and colors to match your home's siding.
Half-round guttering has a round profile, resembling a half-circle; this style is usually made from copper or zinc materials and is more expensive than K-style Guttering. Half-round guttering can come in different sizes and colors to match your home's siding.
Box Gutter is an enclosed gutter made from steel, aluminum, or vinyl materials; its design allows it to hide the gutters and downspouts along the roof line. It also helps protect your home's foundation from water damage. Box Guttering requires more installation work than the other two styles and is the most expensive option.
No matter which style of guttering you choose, it's essential to have them installed correctly to ensure they function properly. Guttering is necessary to protect your home from water damage; make sure you choose the right style for your home's needs.
Fascias and Guttering Near Me
If you're looking for a reliable, professional, affordable Fascia, Soffits, and Guttering contractor, look no further than Leicester Roofing Services. We are 100% committed to providing the best quality services and ensuring complete customer satisfaction on every project we do backed with a full guarantee.
We cover all of Leicester and Leicestershire. Contact us today to arrange a free consultation and see what we can do for you!