Roofing Contractors and Roof Repair Services in Wigston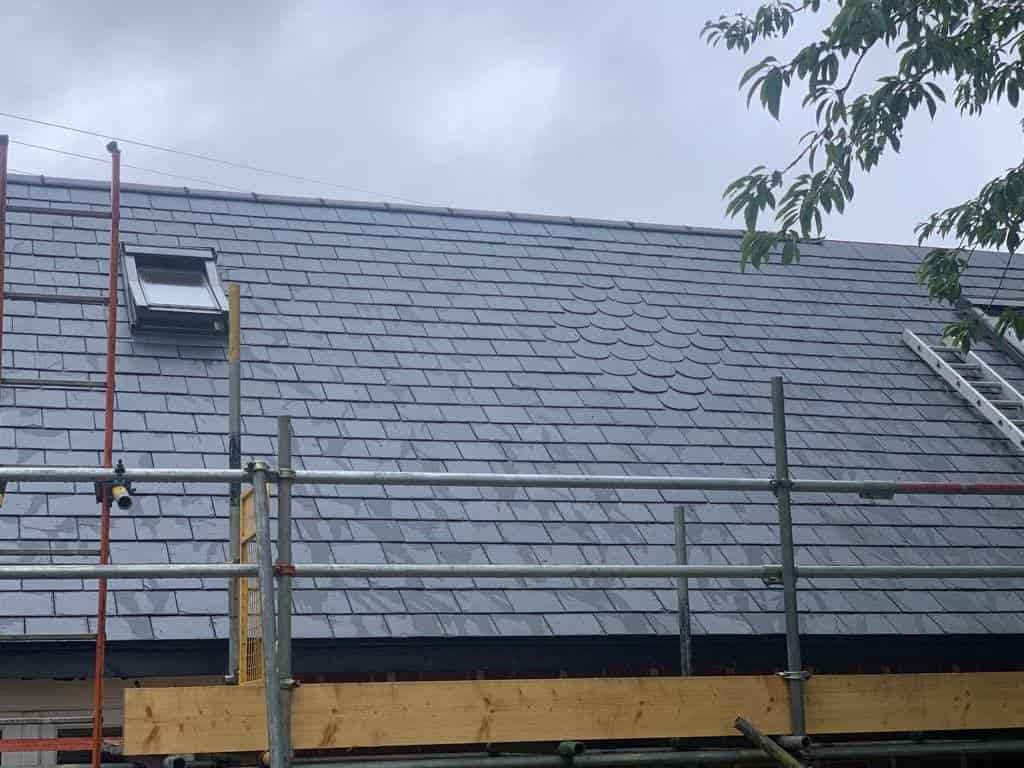 Roofing Contractors in Wigston & Leicestershire
Specialist roofing contractors serving Domestic & Commercial clients in Wigston & Leicestershire
What to expect from us and our roofing services
Welcome to Leicester Roofing services. We understand how important it is for our customers to know they have chosen the right roofing contractors for their property. We have many years of experience in extensive roof services and strive to give our clients 100% customer satisfaction.
We are passionate about delivering the best possible service and we believe the basic principles of excellent service are:
Customer satisfaction
Excellent service
Using the best quality materials
Honesty and transparency
To offer competitive pricing
We never compromise on materials and will only use the best quality for every job, from a roof repair to a new roof replacement. We believe using the best quality materials and skilled craftsmanship is the key to your roof's longevity.
Our Wigston roofers are highly skilled in their work. We are fully insured and never compromise on the safety of our customers and colleagues. We are committed to always following the best practices of health and safety procedures. Rest assured; you are in the best hands with Leicester roofing services.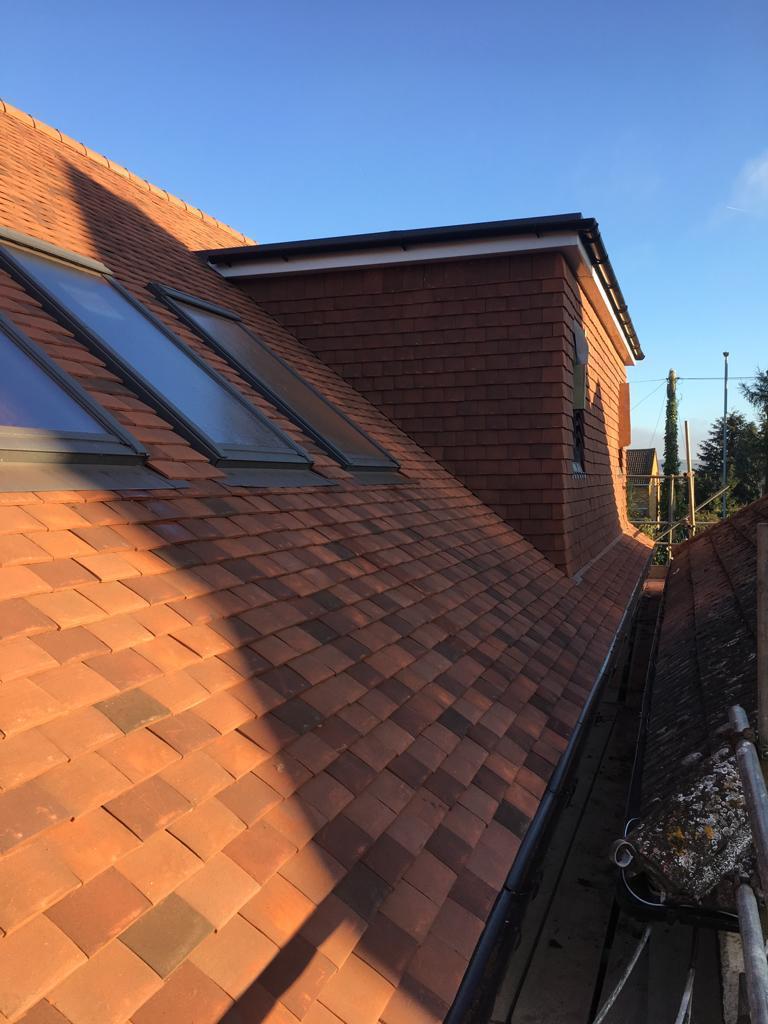 Roofers in Wigston
Our team has accumulated a wealth of experience as a professional roofing contractor. We have completed thousands of projects, from simple repairs to complex installations. This extensive experience has enabled us to build a loyal client base that many of our competitor's envy.
We attribute our success to our simple yet effective approach to business. We strive to maintain the highest quality and customer service standards, always going above and beyond to ensure our clients are delighted. We understand that a positive reputation is essential to the success of any business, and we work tirelessly to uphold our reputation as a reliable and trustworthy contractor.
On top of our commitment to quality and customer service, we believe in being transparent and upfront in all client interactions. Clear and open communication is vital to building solid and long-lasting relationships with them.
Roofing projects can be complex and require careful consideration of many factors. However, with our expertise and knowledge, we can confidently handle any roofing challenge. When you reach out to us, we will first have a conversation with you to understand your specific needs and schedule a time to visit your site. Doing this allows us to fully evaluate the scope of work and provide you with an accurate estimate. We are equipped to handle all residential and commercial roof work and projects, whether a small repair job or a complete roof replacement. We will only recommend the products and services necessary for the specific project and never try to upsell you with unnecessary items. You can trust that we have dealt with a wide range of roof work needs before, and we can handle yours easily.
We are committed to providing comprehensive roofing solutions for many clients. In addition to working with residential clients, we cater to building contractors, property developers, and other businesses requiring residential roofing services. Our team has the expertise and experience to handle projects of all sizes and complexities, from simple repairs to large-scale new build housing estates.
We are aware that every project is different and demands a tailored strategy. That's why we take the time to understand the specific needs of our clients and provide tailored solutions that meet their requirements. Whether you need a slipped tile fixed, new lead flashing installed, or a completely new build housing estate roofed, we have the skills and knowledge to get the job done right. We use only the highest quality materials and employ industry-leading techniques to ensure our work is of the highest standards.
We provide our services to domestic and commercial clients throughout Leicestershire.
We offer an extensive range of roofing services which include:
Roof Repairs
Flat Roofs
Asphalt Roof
Roofing Felt
Slate Roofs
Tile roofs
Roof replacement
Metal roofing
Shingle Roof
Rubber Roofing
Chimney repairs or removal
Flaunching
Chimney repointing
Repointing
Leadwork
Commercial Roofing
Fascias, Soffits and Guttering
Emergency Roofing
Liquid Roofing
Emergency Roofing
Polycarbonate roofing
We offer free, non-obligation quotations and competitive pricing for all of our customers. Our reputation speaks for itself through our returning clients and customer recommendations. If you are looking for a company you can trust then look no further than Leicester Roofing Services, you will not be disappointed.
When it comes to your home or business, the decision to install a new roof replacement should be carefully considered. New roofing is a significant investment that will protect your property for years to come and add value to it. That's why our experts at Leicester Roofing Services are available to assist you in making the best choice for your property.
It is essential to study all your options before deciding. The roofing material you choose for your property is one of the most critical aspects homeowners shall consider when replacing a roof. There are several roofing materials available, and each has benefits and drawbacks. The typical roofing material that is widely used on domestic properties is a slate roof. It is a natural material that can withstand fire and water. It has an average lifespan of up to 100 years and is renowned for its toughness and endurance.
We have provided quality roofing services at Leicester Roofing Services for many years. We have the knowledge and experience to ensure your roof installation is achieved using our skilled roofers' high-quality materials and craftsmanship. We aim to do this correctly and efficiently. We offer a free consultation and estimate to help you make the best roofing decision for your home. Our professional roofing contractors are skilled in all roofs, including:
Pitched roofs,
Felt roofs,
Hip roofs,
Gable roofs,
Three-layer
Flat roofs,
Slate roof,
We can install any required domestic or commercial roof replacement. Following your preferences, we can install your roof covering, including felt, asphalt roof, conventional tiles, Tiles, and Slate Tiles.
Replacing a roof can be daunting, so we aim to make the process as seamless as possible. We will guide you through every step, from selecting suitable materials to providing a detailed estimate and scheduling the installation. We take pride in providing clients with the highest service and quality craft. All our work is backed by years of roofing expertise and professionalism for your peace of mind.
So, if you're considering a new roof installation, don't hesitate to contact us. We're here to help you make the best decision for your home and ensure that your new roof installation will protect your property for years to come. You can rely on our knowledge and professionalism to guide you through the process and ensure a successful outcome for all our clients.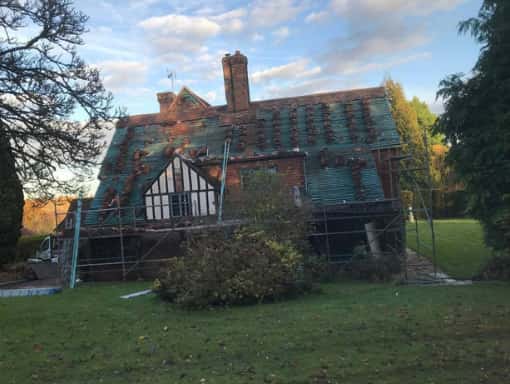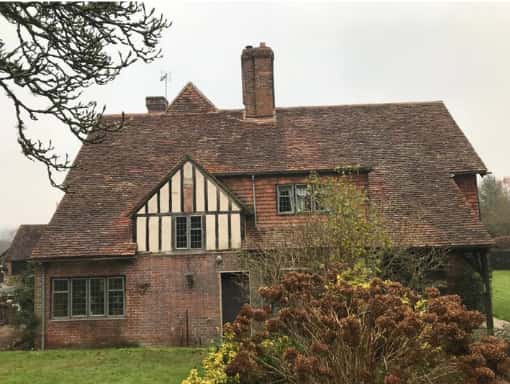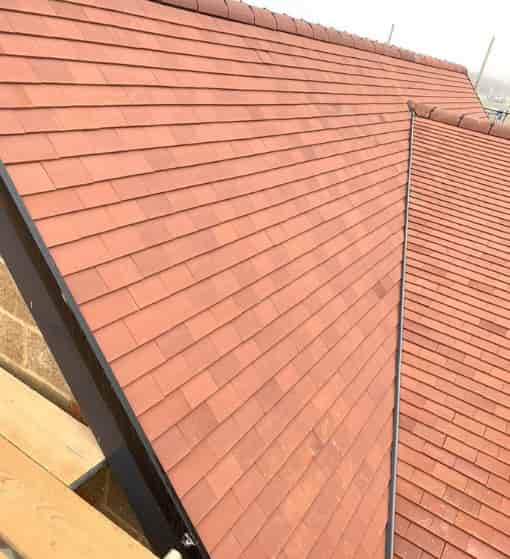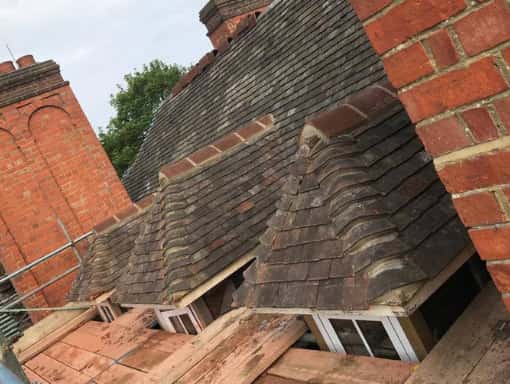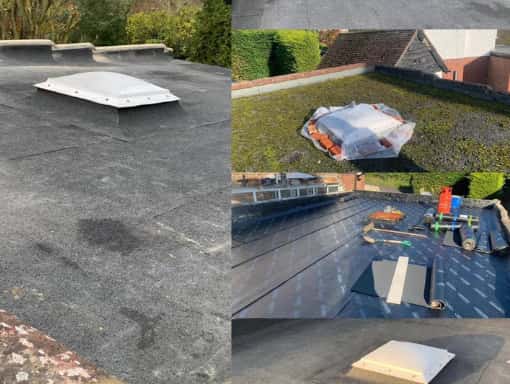 Roof repairs are crucial for maintaining the integrity and longevity of your roof. Neglecting to address minor issues can lead to more extensive and more costly problems in the long run. It's essential to regularly inspect your roof for signs indicating that your roof needs attention. Identifying the source of damage and finding a reputable contractor to perform the repairs can be challenging. However, it's essential to invest in regular maintenance and repairs to ensure the safety and stability of your home. A well-maintained roof can also increase your home's energy efficiency, saving you money on energy bills.
When searching for a contractor, it's essential to do your research and ask for references. Look for a contractor with a proven track record of high-quality work and positive customer reviews. Our roofing contractors work to the highest standards to perform the work and ensure the repairs are done correctly.
Roof repairs can be a significant expense, but they are necessary to ensure the safety and well-being of your home and family. A damaged roof can leave your home vulnerable to leaks, water damage, and other issues, which can be costly.
At Leicester Roofing Services, our professionals are highly qualified and experienced in roof repairs. We recognise the importance of protecting your home and family from the weather and further damage, and we are dedicated to providing you with the best service possible.
Roof inspections and roof surveys are crucial components of maintaining the integrity and safety of a home or building. Regular inspections help identify potential issues with the roofing system, such as missing or damaged roof tiles, leaks, or structural problems. By identifying these issues early on, homeowners and building managers can take steps to prevent more severe damage, such as water infiltration or even collapse.

 

Additionally, roof surveys are an excellent way to obtain an estimate for any necessary repairs or replacements. Professional roofers will complete the roof inspection to search for possible problem areas and any signs of wear and tear. Additionally, they will measure the roofing components and evaluate their general state. The cost of necessary repairs or replacements can then be accurately estimated using the information provided.

 

Conducting a thorough roof inspection is essential for identifying potential problems with the roof and ensuring the safety of your property. Thus, it is crucial to note that a qualified professional roofing contractor should always carry out these inspections. A qualified professional has the knowledge, experience, and tools necessary to properly assess the condition of the roof and identify any issues that may be present.

 

During a roof inspection, roofers will visually inspect the entire roof, paying close attention to areas prone to wear and tear, such as valleys, flashing, and penetrations. They will also look for any signs of leaks, damage, and other issues that may affect the roof's integrity.

 

A roof inspection is a more detailed examination of the roof, typically assessing the condition of the roofing materials and evaluating the roof's overall structural integrity. A qualified professional will take detailed notes, which they will use to create an accurate estimate for any repairs or replacements that the property owner may need.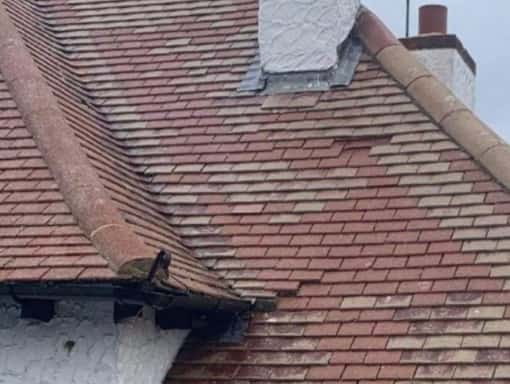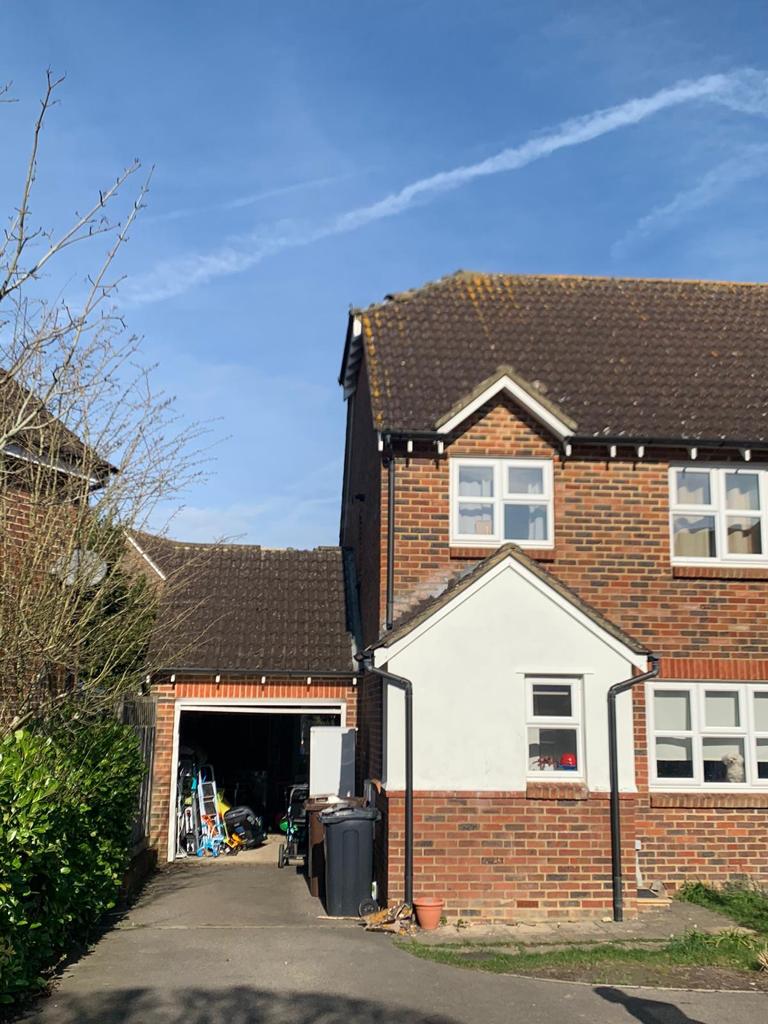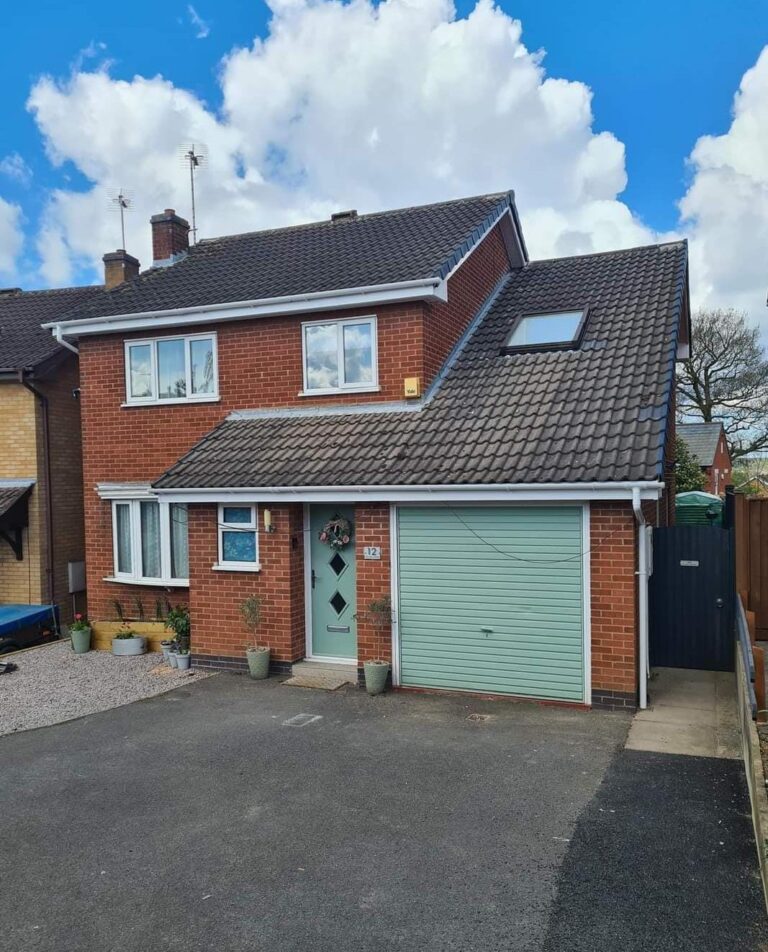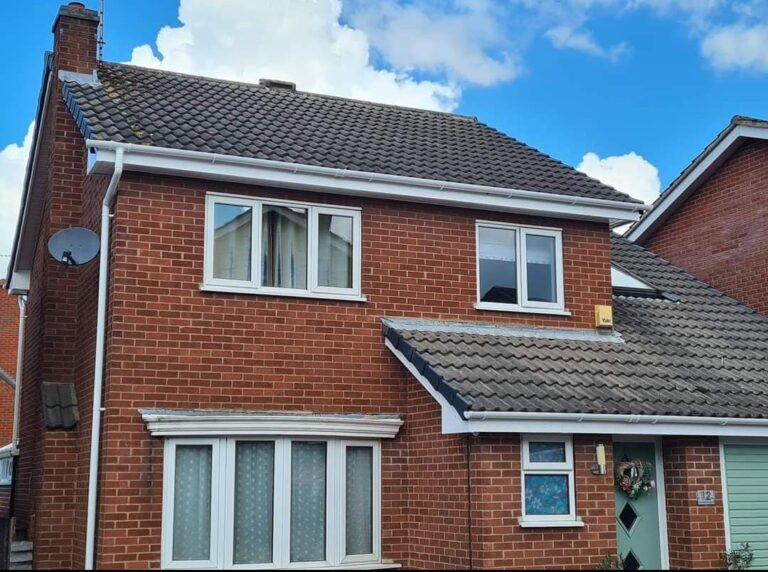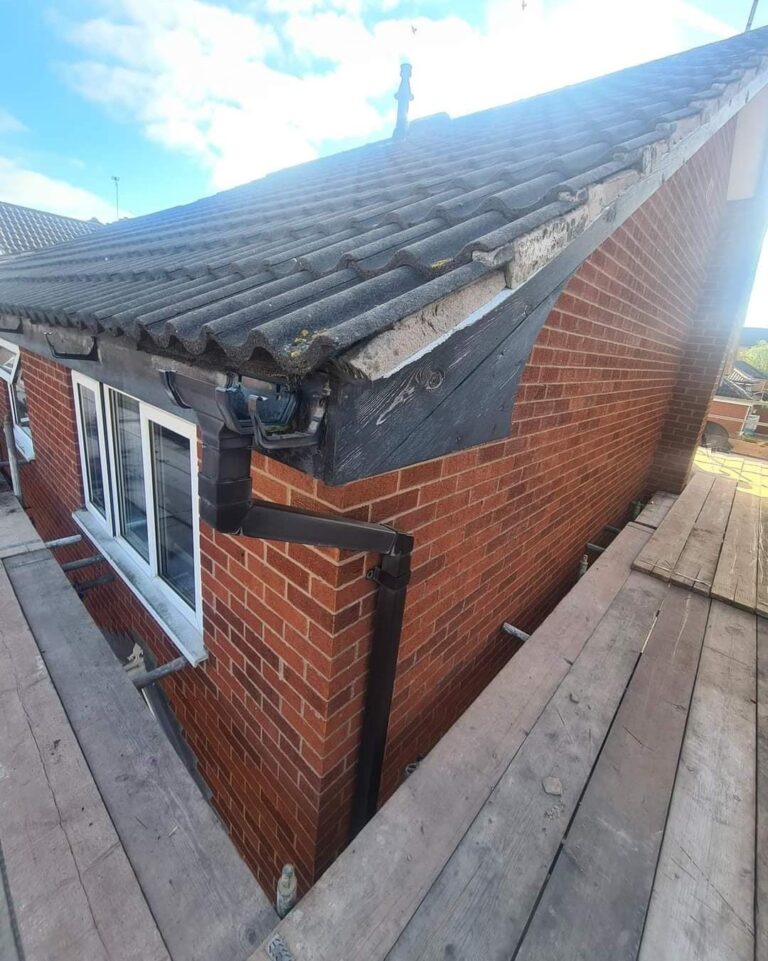 Maintaining your home's roof base and the guttering system is very important. Homeowners must keep their gutter, soffits, and fascia boards in good condition to protect the roof line and help prevent roof damage. This system aims to prevent water damage and other weather-related issues from harming your roof and home's structure.
 Fascia Board
 Fascia boards run along the roof's edge and are fixed to the roof's trusses. They support the bottom row of tiles and the guttering. They are made of uPVC, and PVCu, plastic, fibre cement, vinyl, wood, or aluminium which are sturdy, robust materials. Its primary function is to support the guttering system and to prevent water and other elements from getting between the roof tiles. We will also fit a Box end to the ends of the Facia board to protect the outer edges and give the line an excellent finish. These come in different designs to suit your taste. Maintaining the structural integrity of the roof and the house requires Regular maintenance and inspection, which is essential for the plastic fascia board to remain in good shape and offer the necessary home and roof structure protection. 
Soffits
Soffits run along the underside of the fascia board and are often visible from the ground. They are equipped with soffit vents and play a crucial role in providing ventilation to the roof space, which helps to keep the attic and roof structure dry and free from mould and mildew. In addition to providing ventilation, soffits protect the roof and home structure by preventing water and other elements from entering the attic or roof space. Regular inspection and maintenance of soffits are essential to ensure that they continue to perform their function effectively and that the roof and home structure remain protected.
 Guttering
Guttering is a system of pipes and channels that collect and direct rainwater from the roof to the ground. The purpose of guttering is to prevent water from flowing down the exterior walls of a home, which can cause damage to the foundation, walls, and landscape. The choice of guttering material and style will depend on the local climate, budget, and personal preference. Regular cleaning and guttering maintenance are essential to ensure that it continues to function effectively, and that water is properly directed away from the home. Guttering protects the roof and home structure by preventing water damage and other weather-related elements. A properly functioning guttering system will keep the ceiling, walls, and foundation of a home dry inside, helping to extend the life of these essential components.
At Leicester roofing services, we understand how important it is to ensure your chimney stack is kept in top condition. Because the chimney is positioned at the highest point of your property, it often takes the brunt of weathering and wears over time. Chimney repairs are essential to maintain the structure of your roof and prevent any seepage or further damage from occurring.
Some of our chimney repairs and maintenance services include but are not limited to:
 Lead flashing
Rebuilding chimney stacks 
re-capping pots.
Flaunching
Chimney repointing
Chimney removal
Chimney rebuilds
Chimney stack repairs
Chimney Stack
One of the most common ways your chimney stack can deteriorate is when the mortar between the bricks starts to deteriorate over time and then begins to crumble and fall away. When this happens, it not only looks unsightly but can also seriously weaken the structural integrity of your chimney stack. This requires immediate attention to ensure the safety of your property and the surrounding areas.
Repointing a chimney
When repointing a chimney, we begin with a full chimney inspection to asses the required repairs. We will remove the damaged mortar that has worn away and is crumbling between the bricks. We will then replace this with new mortar and repoint the chimney to help prevent any further weathering and deterioration.
Flaunching
Chimney Flaunching is the strong mortar that holds your chimney pots in place. This provides a formidable waterproof barrier that protects the inside and outside of your chimney stack. It also aids and keeps your home dry. When damage occurs due to failed flaunching, it is usually best to replace it with grit and cement or a lime-based mortar. Always seek professional advice from a local roofing contractor.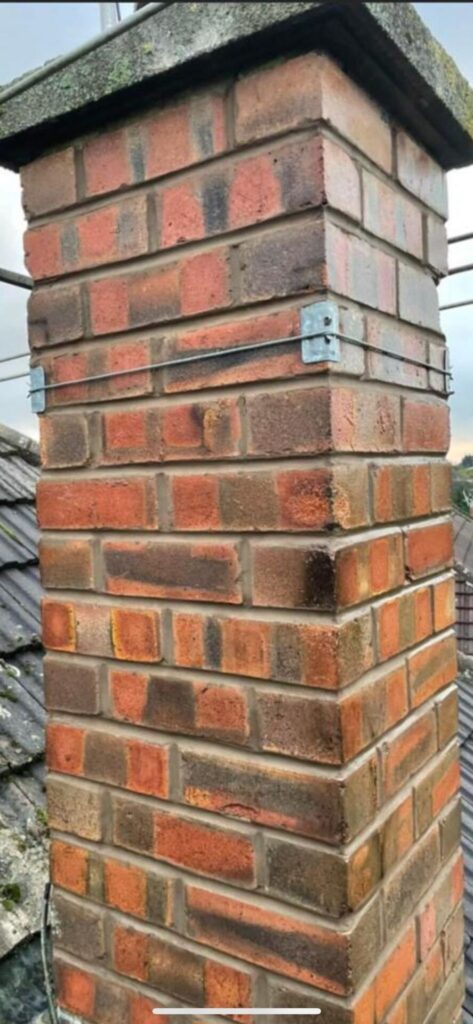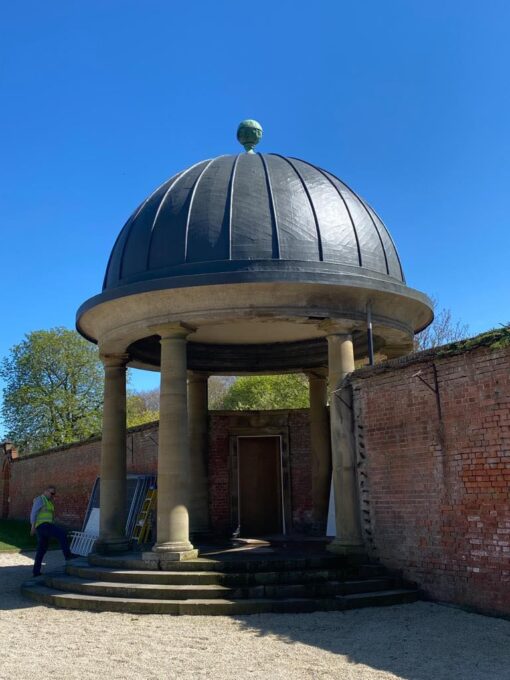 Leadwork is a bespoke trade that has been around for centuries, dating back to antiquity. Lead flashing is one of the most common types of leadwork used in construction and building maintenance. Lead flashing is a strip of lead metal used to seal joints between two different materials. Lead flashing prevents water from entering the joint, which can cause damage to the structure or material if left unchecked.

The lead must be installed correctly by a qualified company due to its malleability, meaning it needs regular checking and maintenance to ensure it's doing its job perfectly. The longevity and durability of lead make it an ideal choice for many applications, but only when expertly applied by a professional craftsman, such as our team here at Leicester Roofing Services.

 

Lead sheeting is versatile and can be on a variety of buildings, from terraced houses to churches and cathedrals. 

Lead flashing is available in various thicknesses, allowing it to be used for different purposes, such as forming weathering details or gutter linings. Lead flashing can also be coloured or patterned to help blend into the existing architecture. The British standard for lead as a material is BS EN 12588. This standard relates to its thickness consistency and the formation of a knitted grain
Leicester Roofing Services is a team of experienced professionals specialising in flat roofing. We offer a comprehensive range of services, from flat roof repairs to extensive commercial flat roofing installation systems. Our flat roof services include:
 Fibreglass roof
Flat roof construction
Liquid rubber roofing
Commercial flat roofing
Asphalt flat roofs
Roofing felt system.
Flat roof repair
Rubber roofing
Many people choose flat roofing due to its various benefits. One of the benefits of flat roofing is that it is usually more cost-effective than pitched roofing. It does not require complicated structural components like trusses and rafters. Flat roofs have a larger surface area than pitched roofs, making them suitable for areas that need more insulation or solar panels. Flat roofing materials include asphalt shingles, membranes, rubber, and EPDM.
Flat roof repair often involves using roofing felt, the most popular material. Roofing felt is a cost-effective solution that shields the underlying structure from water damage and provides thermal insulation against extreme temperatures. Typically, repairing a flat roof involves addressing worn-out or torn felt sections. Flat roof repairs may also entail adding extra layers of felt, patching holes, and sealing seams to strengthen weak spots.
They require regular maintenance to ensure that flat roofs function correctly and protect against environmental factors. Such upkeep may entail cleaning gutters, examining for signs of damage such as cracks or loose shingles, fixing leaks, and clearing debris from the roof's surface. Routine inspections should be conducted to spot any indications of wear or damage to prolong the lifespan of your flat roof and prevent costly repairs down the line.
Flat roofing presents various benefits that appeal to numerous homeowners and commercial property owners. Flat roofs offer more excellent insulation and are more cost-effective to install compared to pitched roofs. Maintaining your flat roof is crucial to keep it in optimal condition. Using materials such as roofing felt and conducting regular inspections can protect your flat roof from environmental factors.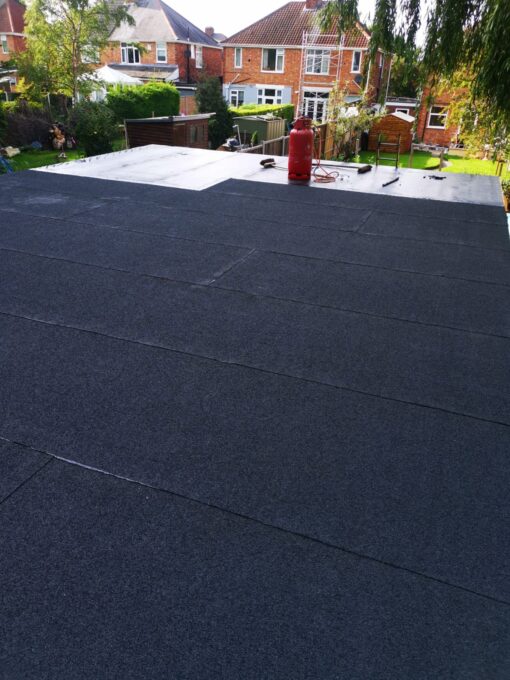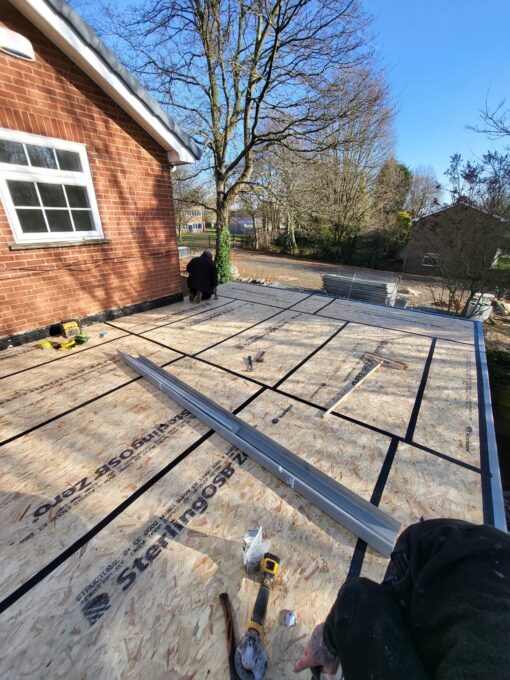 Wigston is a town in the county of Leicestershire, England. It lies around 5 miles southeast of Leicester city centre and has a population of over 25,000 people. Wigston is home to Wigston Academy, a secondary school with more than 1,400 pupils. It also houses Wigston Library, Wigston Swimming Pool, Wigston Magna Park, and many other amenities. Wigston is well known for its historic buildings, such as The Manor House Hotel and Wistow Hall, which was once owned by Gilbert Mabbott (1702-1764).
Wigston also hosts several events throughout the year, such as parties in the park during summer months and an annual bonfire night. Wigston is a vibrant and lively town with something for everyone, from shops to pubs, restaurants to cinemas. Wigston is the perfect place to call home or visit for an unforgettable holiday experience, so if you're ever in Leicestershire, swing by Wigston! You won't regret it!
There are plenty of green spaces and recreational areas in Wigston, making it an ideal spot for outdoor activities such as walking and cycling. Wigston also has its picturesque lake, a great place for fishing and bird watching. Wigston is an excellent choice for those looking to relocate or find somewhere new to explore – Wigston does have something for everyone! So why not make Wigston your next destination? You won't be disappointed!
With its blend of history, culture, and entertainment Wigston is an excellent destination for tourists looking for something different. It's also fantastic for family-friendly activities such as walks along Wistow Rural Centre nature trails or days out at nearby Swithland Woods. There are plenty of things to do in Wigston, so why not explore and see what you can find? Wigston is a one-of-a-kind town and is waiting to be discovered!
The Local council for Wigston is Oadby and Wigston Borough Council.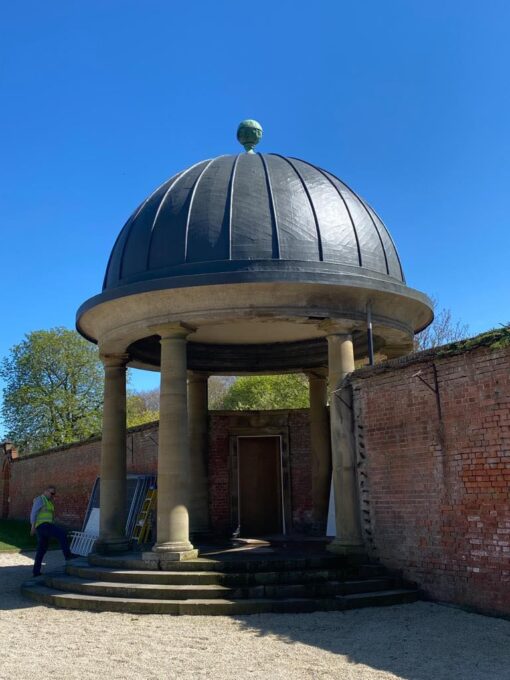 We cover all of Wigston and the surrounding areas of Leicestershire. If you found our site by searching for 'roofing near me' or 'roof repair near me' then we almost certainly will cover your area too. Check out our general service area page to see what other areas we cover.
Whatever your requirements are, please get in touch anytime, and we will deal promptly with your needs.